Renewed by Christ in Word, water, bread and wine, we serve the community and the world.

We are an ELCA and a Reconciling In Christ Congregation

---
Worship Service Schedule
Sundays 9:00 a.m.
Fellowship follows
Monday Morning Prayer 9:15 a.m.



FLC Pastor Call Process

The Call Committee meets the 1st Thursday and 3rd Monday of the month. Interview questions are being created and an initial list of candidates will be reviewed this month of May.
---
---
How can you get involved in FLC ministries?

Employment Opportunity
Youth Ministry Coordinators

---
Worship Assistant Roles:
​Please use SignUpGenius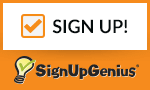 ---
Educational Opportunities
Mondays 9:30-10:30 a.m.:
​ You are invited to be part of a study on Monday mornings at 9:30 AM in the Conference Room as we begin considering a book by Richard Rohr called, Falling Upward: A Spirituality for the Second Half of Life. Richard Rohr is a Franciscan friar who is well respected ecumenically for his writings on spirituality. This book seems to be both provocative and helpful. Rohr says that the first half of life is about building ourselves up, but the second half asks more of the "why" questions and searches for meaning. For this reason the second half of life can be full of spiritual richness.​

Sunday School Classes
for PreK-4th Grade 9:30-10:15 a.m.

Wednesday Evening Faith Formation
for 5th-6th Grade
Time TBD

September-April

---
---
---
OFFICE HOURS
507.934.3060
507.934. 3847 (Fax)
flcstpoffice@gmail.com


Monday-Friday 8:00 a.m.-5:00 p.m.